Send to Kindle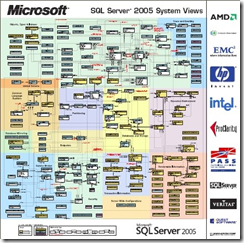 I am working on an essay about IT complexity at the moment, and one thing that sprung into my mind while thinking about this, is the fact that many of my clients seem to think I am some sort of SQL Server guru.
There are two sad realities inferred by this.
Firstly, I am far from a SQL Server god. Yes I have experience with it, but the only reason people think I'm any good at it stems from the general lack of knowledge that they have about the product. Often all I have to do is waltz in with my Michael Buble like smooth charm and recommend a maintenance plan be set up and I am instantly the guy to talk to in all things SQL.
The truth of the matter is that I'm not fit to lick the boots of a skilled DBA. But like all former system administrators/infrastructure managers who have had to deal with the pressure and consequences of downtime, irrespective of the product, I developed a reflex to learn what I need to to cover my butt. Often I didn't care less how a product operated from the end-user perspective. All I cared about was how it hung together so I could recover it when it inevitably failed in some way.
Send to Kindle