Send to Kindle
Hi all
For those of you that enjoy reading this blog, I really need your help. I am running my SharePoint Governance and Information Architecture master classes in North America and Canada in May 2011. This is a bit of a "one night only" thing, because it is a damn long way for me to travel, so I rarely visit the USA and I have never been to Canada. It's unlikely that I will be back here for some time.
My SharePoint governance class has been run in London, Dublin, Sydney, Perth and Wellington. It is also about to be run in the Netherlands in May by 21apps. Responses have been terrific from attendees thus far. In May, I will be in the US/Canada, in the following locations:
I'll also be running a class in Brisbane in June too.
Seattle is looking good at this stage, but Toronto is not. If any Canadians reading this blog would like to see this class happen in your shores, then please help us by spreading the word. Without your help, we may not be able to commit to Toronto at all.
If you want to see what you are in for, then why not watch the video below from the New Zealand SharePoint conference where I cover the first half an hour of the course. Imagine two days of such fun and frivolity!!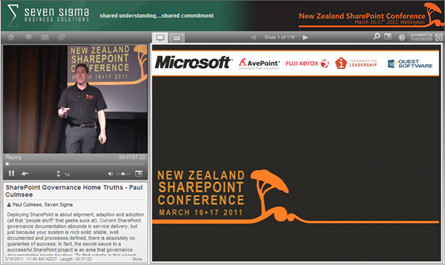 Thanks for reading
Paul Culmsee

Send to Kindle