Send to Kindle
Hi
Some time back I documented an approach to updating document library metadata using Flow. To recap, the issue was that the "SharePoint : Create File" action provided no way to update library metadata when uploading a file, nor did it return the item ID of the newly created file. Since I wrote that post, Microsoft has updated things. First, the create file action now does return an ID, and some new Flow actions have been released, including one called "SharePoint – Update File Properties".
This now makes the whole metadata situation much less sucky…
Check out the image below. In it, I have used a PowerApps trigger, and added a Create File action, and followed it up with an Update File Properties action. Notice that when I click the ID textbox in the Update File Properties action, I now have ItemID available from the Create File action. Much simpler than before!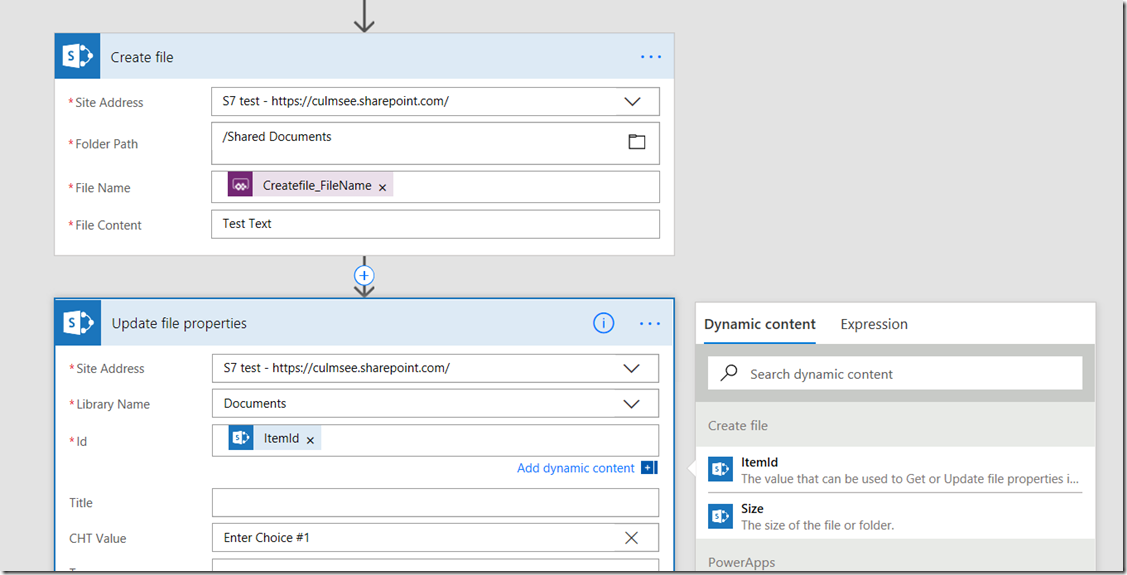 Hope this helps someone…
Paul Culmsee

Send to Kindle