Send to Kindle
Okay so I have never, ever done a rush blog post before, but a feature just dropped that I've been waiting ages for and I think it will make a lot of people happy. Currently I am working on a project that uses extensive Managed Metadata, PowerApps and Flow. I have used various hacky ways to make this work. For the most part, these methods are now redundant as native managed metadata support was just deployed to First release tenants.
You can read the announcement here. In my quick testing I confirmed it to be working and will suit my particular needs. One thing to note is if you want to use Flow variables to set managed metadata values, you will need to set the variable in a "Term Name|Term GUID format" for it to work – otherwise you will get a "The data returned from the tagging UI was not formatted correctly" error.
You can see the correct format highlighted below…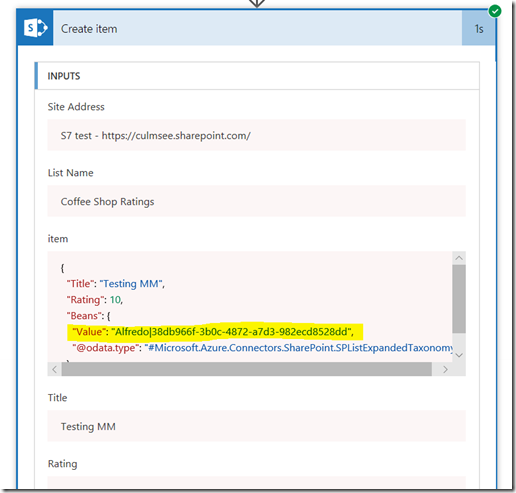 So on the downside, now the series of four blogposts I wrote in mid October on how to workaround this prior limitation are redundant. At that time I did say that "Due to this pace of change, this is very likely the last multi-part blog series I will do" – so it took two months for Microsoft to pull it off.
So now let's go write some content on how to leverage this functionality in interesting ways eh?
Paul

Send to Kindle